We feature selected news here, that is important to Loughton and LRA.

For other news, please search our News Emails and Loughton Life.


New District Local Plan
Updated 5 August 2022
The new Inspector, Jonathan Bore has released his proposed changes to the draft Local Plan to the District Council. The Council have now said they will respond by early September.
More
Demolition of Loughton Library
Updated 5 August 2022
Because of the County Council's intention to demolish Loughton Library on Traps Hill and replace it with a 5-storey block, the Town Council is having to move out by October.
More
Loughton's Water Supply
Updated 5 August 2022
The Town Council met with Thames Water and received a letter explaining the reasons for the recent appalling traffic jams in Loughton caused by their roadworks.
More
Higgins Office and Hotel Development
Updated 5 August 2022
As we have reported earlier, Higgins have proposed to build new offices and a 100 bedroom Travelodge hotel on Langston Road.
There is now a new planning application that proposes replacing the existing car wash and cycle/refuse store with a 5/6 storey building for offices and a hotel, and converting the open green space on site with car parks.
More
Elections on May 5th

Updated 13 May 2022
LRA offered great candidates for the 5th May elections. Thank you to all residents who supported LRA. More
Pyrles Lane former Nursery site
Updated 11 March 2022


LRA Plans Group (LRAPG) has been concerned about the District Council's plans to develop this Council-owned site for housing, as the entrance is narrow and on a bend. It is also close to the Epping Forest Special Area of Conservation (EFSAC), and extra housing here will increase the pressure on the EFSAC.
More
LRA's 2021 Christmas Quiz
Updated
14 January 2022

There were a record number of entries for this year's quiz. Thank you to everyone who entered who wrote to say how much they enjoyed the quiz – and a Happy New Year to you all. More
Covid-19/Coronavirus
Updated 17 December 2021


The NHS is to offer Booster vaccines to every adult by the end of December. Find out more about getting your 1st, 2nd, and Booster dose of the Covid vaccine, including vaccine advice on pregnancy and fertility, the Essex Vax Van, and FAQs on vaccinations for 12 to 15 year olds.
More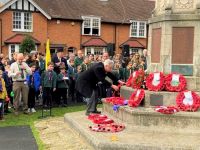 Remembrance Sunday Parade
Updated 26 November 2021
The commemorations took place on Sunday November 14th, beginning with the Annual Parade from Loughton's Royal British Legion Headquarters in Church Hill to the War Memorial, followed by two minutes' silence on Kings Green. This was followed by the Remembrance Service and Poppy Wreath ceremony, and ended with the march off up Church Hill. More
Luctons Field, Borders Lane

Updated 10 September 2021
We are sorry to see that building work has begun on the site, which have now been enclosed by hoardings. LRA Plans Group (LRAPG) has opposed these developments root and branch. More
Epping Forest
College Middle Site, Borders Lane
Updated 10 September 2021
We are sorry to see that building work has begun on the site, which have now been enclosed by hoardings. LRA Plans Group (LRAPG) has opposed these developments root and branch.
More
Elections on May 6th

Updated 8 May 2021
LRA offered impressive candidate teams for every voter and residents overwhelmingly endorsed those teams. LRA Cllrs, existing and new, will work for residents in the councils. We want to make our town an even better place to live. More
County Council elections – LRA in the lead
Updated
21 May 2021
For some years, LRA Cllr Chris Pond has been leading the small group of Independent Non-aligned Group (the NAG) of Cllrs on the County Council. As result of the recent elections, the new NAG (10 Cllrs) is now larger than the Liberal Democrat group (8 Cllrs) and the Labour group (5 Cllrs); this means that Chris has become Leader of the 'Opposition' on the Council.
More
Charging to drive through an Epping Forest Clean Air Zone?
Updated 11 April 2021


The advisory panel set up by the District Council to look at the mitigation strategies needed to avoid a Clean Air Zone has started to meet. The Council is still resisting the idea of preventing any new residential building close to the Epping Forest Special Area for Conservation. More
LRA's 2020 Christmas Quiz
Updated 23 January 2021

Thank you to all of you who sent your entries for the quiz. The answers are here

.
Remembrance Sunday
Updated 21 November 2020

Because of the lockdown, most of the usual events had to be cancelled this year. Nevertheless, as usual, LRA Cllr David Wixley laid a wreath from LRA at the War Memorial on Kings Green. Three arches were also erected and bedecked with knitted poppies on Kings Green to honour the fallen and to celebrate VE Day and VJ Day; these were designed by the The Woodlands Branch Essex Handicrafts Association.
More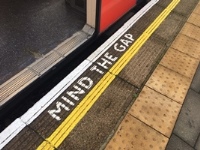 Central Line - Service Reductions north of Loughton from January 2020
Updated
15 February 2020

The new timetable started on 26th January, although there are reports of trains on the timetable not appearing. More
LRA's 2019 Christmas Quiz
Updated 18 January 2019
What a clever lot you were! The sender of the first all-correct answer out of the hat will be receiving a £15 book token.

More
Where has all my recycling gone?
Updated
18 October 2019

LRA Cllrs Chris Pond and David Wixley recently had a trip round the plant at Angel Road Edmonton where all your kerbside dry recycling is taken.

More
Alderton Hill Closure
Updated
30 August 2019
Alderton Hill Bridge is undergoing bridge strengthening work during the school summer break. This means Alderton Hill is closed to all traffic between Roding Road and Old Station Road.
The road is due to reopen by Monday 2 September as planned. If this changes we will let you know on Twitter.
More
Essex Libraries
Updated 28 July 2019


Following a great deal of public and political pressure, the leader of the County Council has said that all 74 libraries would remain open for at least five years, so that includes Debden, Buckhurst Hill, and Chigwell.
More
Broadway Area Parking Review Phase 2
Updated 5 March 2019


The District Council will make the final decisions on parking restrictions. However, LRA understands that the scheme will NOT go ahead in the form published last October. Before anything more is done on introducing a Controlled Parking Zone, NEPP officers will conduct a safety audit of road junctions, bus routes, schools etc to identify where safety restrictions are needed. LRA argues that permits should be used only where life for residents is made very difficult by commuters. No further information is available at present. When we know more, we'll let residents know on social media & markets.

More




Epping Forest College to sell off land
Updated 12 January 2019


We understand the College are selling off for housing two sites the site of the former College buildings (west of the current College building) and Lucton's field (opposite the College).
More
All night street-lights
Updated 12 January 2019


The District Council have negotiated with the County Council to allow individual town or parish councils to opt to have street-lights on all night – but paid for by local Council taxpayers.
More
Crime in Loughton
Updated 25 September 2018
Recently, residents have become increasingly concerned about crime, particularly crime by youths (and on youths). Marion Barclay arranged two public meetings at Loughton Club, ably chaired by Independent Cllr Stephen Murray, which were very well-attended by residents and by LRA Cllrs, and where residents could raise specific issues and the police could explain what they were doing.

More
Alderton Hill Closure
Updated 29 July 2018
Alderton Hill will be closed from the Roding Road to the mini-roundabout by Loughton station for around 5 weeks from end-July! This will cause traffic chaos. The road is being closed this summer – and in summer 2019 – to replace the road bridge across the brook. More


District Council Elections on 3rd May
Updated 4 May 2018
Elections for the Epping Forest District Council were held on Thursday 3 May 2018. We are delighted that LRA's candidates for the Epping Forest District Council were all re-elected.

More
Vote LRA on 3rd May
Updated 4 April 2018
We want to continue our work for Loughton so please vote for us this year, so we can keep helping us to help you! The positive impact LRA continues to have on Loughton is undeniable – we strive to keep Loughton a good place to live in.

More
Broadway Area Parking Review

Updated 29 January 2018
LRA is pressing for Phase 2 of the parking scheme to go ahead asap, looking at the parking in roads within about 15 minutes' walk of Debden station, and for action by the District Council to free up parking for Broadway shoppers, currently clogged up by commuters
More
Forest Road/Smarts Lane Area Parking Review

Updated 29 January 2018
Residents' parking is now in operation. Without warning, NEPP has launched a 6-month temporary parking waiver (at £245) for businesses – We are watching whether the temporary parking waivers for businesses affects parking for residents.
. More
Langston Road Retail Park Development
Updated 29 January 2018



The Conservative-led District Council has failed on its promises to attract predominantly fashion-led shops to the retail park, and has still not managed to fill all the units. While many residents welcome the wide range of outlets, there are signs that trade on The Broadway (where the shops are also owned by the Council) is being adversely affected.
There are signs that the District Council is finally starting to see sense on funding a bus service to the new shops, which LRA has been pressing for since the start of the project

The Chigwell Lane roadworks dragged on far longer than originally promised; the traffic lights still need adjusting to match the traffic-flow, and more railings are needed at the Borders Lane junction.
More
LRA's Farmers markets - changes to second Sundays!

Updated 10 December 2017


We're very sorry our suppliers, Essex Farmers Markets, had to cancel the market on 10 December – we were looking forward to seeing residents & visitors, and to carols from some of the Roding Players.

The next regular High Road market will be on Sunday January 14th.
More
LRA in the News - Commuter parking causing problems
Updated 23 November 2017
Read about LRA in the local press. Courtesy Epping Forest Guardian
LRA in the News
- Looking out for Loughton
Updated 9 November 2017
Read about LRA in the local press. Courtesy Epping Forest Guardian
LuXe, 126 High Road
Updated 14 October 2017

The leaseholders have converted the premises to a gastro-pub.
More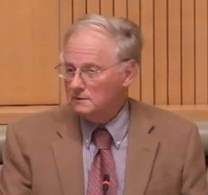 Elections 2017 - Thank you for voting for Chris Pond's re-election

Updated 6 May 2017

To everyone in St John's, St Mary's, Alderton and Fairmead wards, thank you for voting for LRA's Chris Pond in the County Council election on Thursday May 4th. More

Kings Green Area Parking Review

Updated 19 March 2017


One of the residents of this row of cottages asked LRA Cllr Chris Pond whether anything could be done about their parking problems. Unusually, this is a small area and residents were prepared to make a unanimous request to NEPP (things are rarely this simple!) More


Nu-Bar, High Road/Old Station Road

Updated 19 March 2017


A District Council Licensing Sub-committee met on recently – you can see the agenda papers and background documents.

A new licence was granted, following an agreement between Greene King, the Premises Licence Holders, and the Police. This followed a Review of the Licence in May 2016 and closure of the premises by the police in February 2017 because of multiple breakings of the conditions of the licence. More

Council Tax 2017-18
Updated 5 February 2017

Here's what is happenuing with the Council Tax you pay, from April 2017.


More
LRA's 2016 Christmas Quiz
Updated 9 January 2017

What a clever lot you are! The sender of the first all-correct answer out of the hat has chosen a bottle of fizz.
More and the answers
167 Bus Route
Updated 19 March 2017

Bus route 167 has been cut short at Loughton Station from 11 March.

The people who are responsible for this are the County Council's (Conservative) Cabinet member, Harlow Cllr Eddie Johnson (as Essex withdrew their subsidy), and the Director of Surface Transport at TfL, Leon Daniels (as TFL decided to claw back the lost subsidy by curtailing the route).


More
LRA's 2016 Christmas Quiz
Updated 28 November 2016
There's been a lot of focus on Europe this year, so the LRA Christmas quiz is following the trend, and is featuring European towns and cities.
Try our quiz. There's a book token or fizz to the first correct answer out of the hat. More
LuXe, 126 High Road



Updated 25 September 2016


The District Council Planning Committee met on September 21st and considered a planning application on behalf of the freeholders to demolish the current building and replace it with 3 floors of flats and a restaurant on the ground floor and basement.

The committee unanimously rejected (except for 5 abstentions) the application because of the bulk of the proposed replacement building and because it would mean the demolition of an (undesignated) heritage asset. More

Oaklands School, Albion Hill
Updated 21 July 2016
Oaklands School, Albion Hill have appealed against the District Council's rejection of their recent planning application. The school applied for 30 more pupil places and a car-park and drop-off area on land off Warren Hill. More


Royal Mail Sorting Office site, High Road
Updated 21 July 2016
There is a proposal to redevelop the site as 30 flats with 24 off-road parking spaces. More
Nu-Bar & LuXe
Updated 30 May 2016
LRA has long argued for midnight closing for all licensed premises in residential areas, and for changes which would end Loughton being a late-night venue for people from all over London & Essex. It's now possible that things may be moving in the right direction!

Nu-Bar's licence now requires them to stop selling alcohol at midnight, with a half-hour drinking-up time (so 12.30am closing time), plus various conditions on how the premises should be operated. They have accepted this, and have re-opened. More

2016 Election

Updated 7 May 2016
Elections for
the Epping Forest District Council and the Loughton Town Council were held on
Thursday 5 May 2016.

We are delighted that LRA's candidates for the Epping Forest District Council and Loughton Town Council were successfully elected in

all 28 of the seats

we stood in.



We are very grateful to those who stood as candidates, to those who worked so hard to support them, and to all those who voted for us!



Our Independent non-political Cllrs promise to continue to work on behalf of all Loughton's residents.
Results and details of our candidates.

LRA Cllr Ken Angold-Stephens
Updated 10 April 2016

We are very sorry to tell you that one of our most active and long-standing Cllrs, Ken Angold-Stephens, has died, after a period of serious illness. As well as his council involvement, Ken has been heavily involved in helping to run LRA.
Ken had served as one of LRA's Roding ward councillors at both the District and Town Councils, and as a Governor at Staples Road school, from 2004. He was Loughton Mayor (2009-10) and Epping Forest District Council Chairman (2011-12).