Featured News
Elections 2017 - Please Vote for Chris Pond

6 May 2017

To everyone in St John's, St Mary's, Alderton and Fairmead wards, thank you for voting for LRA's Chris Pond in the County Council election on Thursday May 4th.

Check out all the results for the Essex County Council Local Elections



| | | | |
| --- | --- | --- | --- |
| Chris Pond | LRA County Councillor | 2824 votes | 69% |
| Angela Ayre | Labour candidate | 328 votes | 8% |
| Jonathan Hunter | Conservative candidate | 801 votes | 20% |
| Paul Rissbrook | Lib Dem candidate | 121 votes | 3% |
| | | | |
| Electorate | 15816 | Turnout | 25.8% |


27 April 2017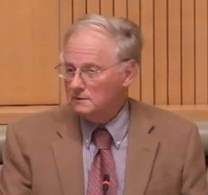 To LRA members in St John's, St Mary's,
Alderton and Fairmead wards,
please vote for LRA's Chris Pond in the County Council election on Thursday May 4th.
Chris says:
"I want to continue to do my best for Loughton, as I have done since 2005.
Essex is a big county, and it's easy for councillors from Clacton or Chelmsford
to forget Loughton is even part of Essex.

I never let them forget our roads, schools, and social services
are every bit as important as theirs."
Can you help, please?
We need a few more volunteers to spend half an hour or so delivering LRA vote cards
this Sunday (April 30th), Monday (May Bank Holiday) or Tuesday (May 2nd).
If you could help, please email me.
Who's standing?


Loughton Central: LRA's Chris Pond is standing again here


Buckhurst Hill & Loughton South

:

LRA's letter to residents saying why we haven't put up a candidate here, and showing your current LRA Cllrs

Chigwell & Loughton Broadway:
LRA's letter to residents saying why we haven't put up a candidate here, and showing your current LRA Cllrs