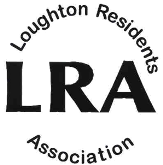 Featured News
Epping Forest College Middle Site
15 February 2020
Epping Forest College Middle Site, Borders Lane (map)
Application Number EPF/2905/19
Fairview Homes wish to build three blocks of flats
:
139 Flats - the draft Local Plan says 111

3 buildings - 3 to 5 storeys

250 Bedrooms in total

125 ground level parking spaces - under a roof with grass on top

A One Bedroom Flat = 1-2 people and 1-2 cars?

Half a car park space per bedroom
If permission is granted on this site, it may set a precedent for development on Lucton's Field opposite the College and future building densities around our town.

Objections are needed from 300-400 households in order to influence the District Council planning committee of 15 Cllrs - 12 of them representing other towns. This is the committee which granted permission for Landmark House. Although the District Council's first consultation's expiry date has passed, if you email soon your views will be considered. You can see how our Town Council objected

here, how LRA objected here and more background info here.

To object, please e-mail: appcomment@eppingforestdc.gov.uk with your views expressed in 5 or 6 Bullet Points. Residents should use their own words, send only one e-mail per household, include their names and address. It helps if the email subject states "EPF/2905/19: Objection". and and please copy your comments to us at applications@loughtonresidents.co.uk

[Picture source: Fairview Homes and Formation Architects]

18 January 2020
Epping Forest College Middle Site, Borders Lane
Fairview Homes is proposing to provide 139 residential units in 3 buildings ranging from 3 to 5 storeys. The LRA Plans Group (LRAPG) wrote to residents near the site to let them know what is proposed and to invite them to comment to the District and Town Councils, and LRAPG. Among the concerns raised are the effect on neighbouring residents, the inadequate level of car-parking proposed, and the potential harm to the trees onsite and to the Epping Forest Special Area of Conservation.

LRAPG and the Town Council have put in objections to the proposal and many residents have also objected.
(Application Number EPF/2905/19, comments closed)



We await proposals for buildings on

Lucton's Field

(opposite the College).





15 November 2019

We now await formal planning applications. In the meantime, residents have launched a petition against the proposals, and a Facebook page.


18 October 2019


LRA is very disappointed by the proposals for the college sites, which is on the Fairview Homes website with details on the Epping Forest College Middle Site and Lucton's Field.

Indeed, we were horrified by the removal by the Conservative majority at the District Council of the protective covenants on these sites, which we fought long and hard in 2015.

Developing the proposed sites would adversely affect air quality in the Epping Forest Special Area of Conservation (SAC) by pollution from residents' cars, and would adversely add to the recreational pressure on the SAC.

Luctons Field is an area of valuable open grassland that has never been developed. It was a green meadow till 1950, then a playing field. It contributes greatly to Loughton's biodiversity.

The quality of life in St Mary's and Alderton Wards would be impaired because there is insufficient infrastructure for such a development:


There are no school places.

GP surgeries are already oversubscribed.

It would make the local parking problems and the crowding on the Central Line worse.

Trains are already overcrowded at Debden in the peak hours.

Acting as an Association, LRA opposes all over-intensive development proposals in Loughton. However, LRA councillors have to act separately from the Association in relation to planning proposals because they have to take planning decisions solely on the basis of the evidence presented at planning committee meetings. However, when these proposals become a formal planning application to the District Council, your councillors will ask searching questions, and the LRA Plans Group will ask residents for their views.